About Miss Novell
Author Archive | Miss Novell
"What did you do at school today?" …. "I can't remember…nothing!"
This week we have been learning about distance. We have thought about destinations locally, nationally and internationally. We have measured longer distances within school using non-standard standard units of measurement and explored who can jump the furthest distance. In Literacy the children have listened to the story 'The Night Pirates'. They then described the characters and wrote descriptive sentences. During their child initiated learning time we have encouraged the children to have a go at extended pieces of writing to embed skills they have been taught during adult led group work.
This week we have been learning how to tell the time on an analogue clock. We have been talking about the movement and position of minute hand and the hour hand when telling the time on the hour, o'clock, and at half past the hour. In Literacy we have thought of rhyming words, using pirate stories, and written our own letters inspired by a message in a bottle. During our child initiated learning (CIL) we have been engaging in activities that will support our physical development, which will help us access all our learning as we continue to grow.
As the sun is shining and the weather is improving… please enjoy the outside world with your children… roll down hills, spin and hang around, dig in the garden and jump about… How we develop physically (specifically our proprioceptors, which is our muscles, and our vestibular system, which is our balance) is vital in order to meet our full learning potential…we need to get our brain and bodies working together!!
This week has been a really busy week! The children have really enjoyed 'International Week.' We have had visits from parents to tell us about different countries. As part of the food theme, we visited Tesco to see where all our food comes from around the world and we made our own Italian pizzas at 'Pizza Express.' In class the continent we have looked at is Africa. As part of thinking about Africa we have painted the African sunset, looked at traditional South African clothing, compared the flags from the different African countries and explored the Ancient Egyptian number system. Next week we will make our 'cohort world map' to show the links we each have across the world. Tomorrow after school, once you have collected your children, there will be an international food hall hosted in the school hall for you all to visit to 'wrap' up the week.
Chers parents,
Here is a link to a song the children have been learning recently:
https://www.youtube.com/watch?v=mYk9U_G3O_0
We have also been learning about food. The children have been given a recipe to follow at home.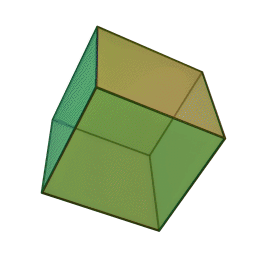 Welcome back to our final term of school! Time is definitely flying by…we must be having fun!
This week the children have revised their knowledge of 3D shapes. We have practised naming and describing them. The children had a go at sorting 3D shapes using their properties. In Literacy we have introduced our new topic called 'Adventure'. The children have started thinking about this topic by first considering the different ways we can travel in order to go on an adventure. They have also thought a little about an adventure that they would want to go on. It has been lovely hearing about all your mini adventures during the Easter holidays.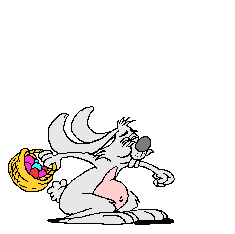 Happy Easter!
This week the children have listened to a story about a police officer. They then responded by writing a sentence about what the police force do for us in the community. In Maths the children have been; naming, hunting for, describing and sorting 3D shapes. Our PSED this week has been linked to National Autism Awareness Week. We have been talking about how it is OK and good to be different. We have been thinking about the Christian celebration of Easter during our Faith and Belief sessions. We thought about how we can learn from the Easter story and Easter symbols, i.e. looking at the meaning of the celebration.
During the Easter holidays we will send home some information on how you can continue to support your children's learning. As always reading is a priority, so we will send some tips and support for developing children's reading comprehension and fluency. We will also send home some activities or ideas that will support the children master basic numeracy skills.
Enjoy your break!
From us all in the EYFS team!
This week the children worked on the laptops using an art programme. They had to put their fine motor and coordinating skills into force to complete the task of creating an emergency vehicle. In Maths we have been learning about money. We have been recognising coins and understanding the value of each coin. In Literacy we have continued to work on forming sentences. In order for the children to focus on segmenting skills (for spelling) we have been using 'talking postcards', that allow the children to verbally record the sentence they want to write. In doing this we have also seen a big improvement with their independence when writing. Please continue to support the children to orally segment words and recognise digraphs and tricky words when reading, so that they can apply these skills when writing.
The children this week have been working on ordering numbers and completing number sequences. The children ordered numbers consecutively and non-consecutively. They also became grey mice and had a go at counting in twos and tens. To ensure children thought about the process they counted both forwards and backwards from different starting points. They also had to work out the different numbers they needed from a selection given.
We have used our Literacy time to formally introduce the handwriting scheme. They are now familiar with Long Ladders, One Armed Robots, Curly Caterpillars and Zig-Zag Monsters. The letter family is distinguished by how you initially form each letter, i.e. the movement of your hand, remembering to start at the top.
Long Ladders: i j l t u y
One Armed Robots: b h k m n p r
Curly Caterpillars: a c d e f g o q s
Zig-Zag Monsters: v w x z
Welcome back! We hope you have had a lovely break. This week we have linked our phonics and Literacy closely together. We have been working on identifying digraphs within words and recognising tricky words. This is to support their reading development. Thank you to all the families that read over the half term. Reading is really important and supports their academic progress in all areas. It is just as important to encourage a love for reading too!! The children really enjoy listening to stories in class. In Maths we have focused on the correct digit formation. In PE we have also been impressed by some dodging, coordination and spatial awareness. Some have even thought tactics…. great team work!
Dates for your Diary
29 May 2017 - Half Term
05 Jun 2017 - Inset Day
21 Jul 2017 - End of Term
24 Jul 2017 - Occasional Day - School Closed
01 Sep 2017 - Term Dates 2017/18 in School Calendar, Office hyperlink