About Miss Novell
Author Archive | Miss Novell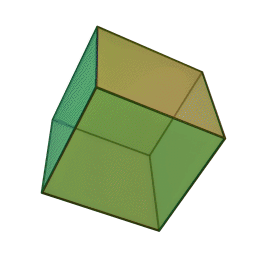 Welcome back to our final term of school! Time is definitely flying by…we must be having fun!
This week the children have revised their knowledge of 3D shapes. We have practised naming and describing them. The children had a go at sorting 3D shapes using their properties. In Literacy we have introduced our new topic called 'Adventure'. The children have started thinking about this topic by first considering the different ways we can travel in order to go on an adventure. They have also thought a little about an adventure that they would want to go on. It has been lovely hearing about all your mini adventures during the Easter holidays.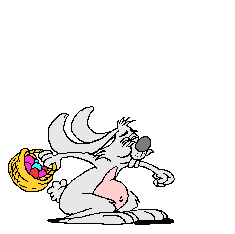 Happy Easter!
This week the children have listened to a story about a police officer. They then responded by writing a sentence about what the police force do for us in the community. In Maths the children have been; naming, hunting for, describing and sorting 3D shapes. Our PSED this week has been linked to National Autism Awareness Week. We have been talking about how it is OK and good to be different. We have been thinking about the Christian celebration of Easter during our Faith and Belief sessions. We thought about how we can learn from the Easter story and Easter symbols, i.e. looking at the meaning of the celebration.
During the Easter holidays we will send home some information on how you can continue to support your children's learning. As always reading is a priority, so we will send some tips and support for developing children's reading comprehension and fluency. We will also send home some activities or ideas that will support the children master basic numeracy skills.
Enjoy your break!
From us all in the EYFS team!
This week the children worked on the laptops using an art programme. They had to put their fine motor and coordinating skills into force to complete the task of creating an emergency vehicle. In Maths we have been learning about money. We have been recognising coins and understanding the value of each coin. In Literacy we have continued to work on forming sentences. In order for the children to focus on segmenting skills (for spelling) we have been using 'talking postcards', that allow the children to verbally record the sentence they want to write. In doing this we have also seen a big improvement with their independence when writing. Please continue to support the children to orally segment words and recognise digraphs and tricky words when reading, so that they can apply these skills when writing.
The children this week have been working on ordering numbers and completing number sequences. The children ordered numbers consecutively and non-consecutively. They also became grey mice and had a go at counting in twos and tens. To ensure children thought about the process they counted both forwards and backwards from different starting points. They also had to work out the different numbers they needed from a selection given.
We have used our Literacy time to formally introduce the handwriting scheme. They are now familiar with Long Ladders, One Armed Robots, Curly Caterpillars and Zig-Zag Monsters. The letter family is distinguished by how you initially form each letter, i.e. the movement of your hand, remembering to start at the top.
Long Ladders: i j l t u y
One Armed Robots: b h k m n p r
Curly Caterpillars: a c d e f g o q s
Zig-Zag Monsters: v w x z
Welcome back! We hope you have had a lovely break. This week we have linked our phonics and Literacy closely together. We have been working on identifying digraphs within words and recognising tricky words. This is to support their reading development. Thank you to all the families that read over the half term. Reading is really important and supports their academic progress in all areas. It is just as important to encourage a love for reading too!! The children really enjoy listening to stories in class. In Maths we have focused on the correct digit formation. In PE we have also been impressed by some dodging, coordination and spatial awareness. Some have even thought tactics…. great team work!
What a busy week the children have had!
It was nice to see so many of you at Sky's assembly last week and Aqua's assembly today, we are very proud of the children.
In Literacy we have been ordering and writing instructions. We look forward to following our jam sandwich instructions tomorrow.
In Maths we have been identifying and naming the properties of 3D shapes. The children will be making their own 3D shapes tomorrow.
We have been continuing our work on Andy Goldsworthy, by planning and creating our own stick sculptures.
In Science, Year 1 have been planning and carrying out an experiment. The children made boats out of materials they felt would be waterproof and light. We tested our boats, which the children seemed to enjoy greatly. It was a great effort!
This week we have made impressive progress with our elephant….
The children have been working in small teams since before Christmas! They are excited about the size of the elephant we have achieved and can now see how their hard work and patience has paid off. All will be revealed at the Take One Picture Exhibition next week, information to follow.
In Maths the children have been solving subtraction using the numicon and jumping back on a number line. A way in which you can help with their literacy skills is to practise oral blending and segmenting of polysyllabic words or words with clusters. For example; chicken, sandpit, or windmill and street, train, or lamp.
It has been a busy first full week back. The children had fun in their first French lesson. They were really enthusiastic and enjoyed the new challenge as they were keen to pick up some French vocabulary. Grey Mouse was proud. In Maths we have been working on our number knowledge. The children are confident when working with numbers 0-10 and now need to increase their independence when working beyond 10. In Literacy we have introduced our new topic called 999 Emergency! The children have made a fire station in Apple class and a police station in Lime class.
The children have really enjoyed the Christmas festivities this week. They really enjoyed the pantomime and our Christmas lunch today. The children in Reception class were particularly well behaved at Alban Arena! What superstars! In Maths we have introduced the children to a 100 square. We have just been getting familiar with one to gain confidence! In Literacy we followed instructions to make gingerbread men. We have also been encouraging children to write more freely during their choosing time, as they grow in confidence with their letters and sounds.
We will be sending home an update on everything we have covered this half term on Monday.
Dates for your Diary
01 May 2017 - May Day Bank Holiday
29 May 2017 - Half Term
05 Jun 2017 - Inset Day
21 Jul 2017 - End of Term
24 Jul 2017 - Occasional Day - School Closed