About Miss Novell
Author Archive | Miss Novell
The children have really impressed us this week with their writing skills. As you will know from the feedback at parents evening we are working on the use of digraphs when reading and writing. The children have already began to apply the use of digraphs in their writing. They are developing their independence by segmenting words for spelling verbally first and then using a 'sound mat' to find the corresponding digraphs. The children created sentences in a response to a story called 'Flood'. You can read this story online at the Oxford Owl Reading Website.
Recently we have been focusing on the formation of letters. We are encouraging; the correct pencil grip, 'starting letters from the top',  retracing vertical lines ('not taking the pencil off the page'), sitting the letters on the line and clear letter distinction (size).
We have also introduced letter families to the children. You will receive a handout about these at parents evening next week. The children are most familiar with 'curly caterpillar letters'. These are displayed in the photo below from one of our pupils.
Welcome back!
Thank you to everyone who found time to hear their children read over Christmas. We really see the impact in class.
This week the children had their first French lesson. They were very excited! In Maths we have been solving simple subtraction practically using dice and counters. The children have also began to record their number sentences. In Literacy we listened to a sound clip of an emergency. The children then had to think about what they had heard. They made responses through drawings and discussion. This has introduced our new topic; 999 Emergency! We have noticed that the children need a push with handwriting and letter formation. We will be focusing more on this as we continue to deliver the curriculum.
Digraphs: ch/chick, sh/sheep, th/thumb, ng/strong, qu/queen, ai/rain, ee/tree, ie/pie, oa/goat, oo/oo book/boot, ar/star, or/fork, ur/turnip, ow/cow, oi/boil, er/pepper
Trigraphs: igh/ light, ear/ hear, air/ hair, ure/ pure
Tricky words: I, no, the, to, go, into, he, she, we, me, be, you, are, her, was, all, they, my
Christmas is upon us… oh yes it is…. this term has flown by! The children really enjoyed the school trip to the panto. They were so well behaved that the staff at Alban Arena complimented us all. This week the children made some lovely paintings during their Child Initiated Learning using watercolour paints and some beautiful tree decorations that we hope are currently hanging on your trees at home. We have also spent time with the children teaching them to play in teams, for example using board games. This helps with many learning opportunities, but also developing friendships.
We have collected their reading books (Friday), ready to send new books, alongside some suggested learning activities (that you may wish to do), to take home over the holidays. The information also shows you what we have covered in Phonics. Everything will be sent home Monday. Please remember that Reception classes will be dismissed at 1.25pm on Tuesday.
Thank you for all your continued support.
This week the children have explored height in Numeracy and sentences in Literacy. The children have been keeping a close eye on their growing beanstalks. The children have also thought about the meaning behind the Christmas tradition of giving gifts. They thought about what the best gifts would be for a child in need. We were really impressed by their compassion and ideas. We have also practised our Nativity Play; Humph the Camel. The children are very excited about their performance next Tuesday morning.
Consonant digraphs taught so far: ch, sh, th, ng, qu
Next week we will begin the vowel digraphs.
Tricky words: I, no, the, to, go, into, he, she, we, me, be, you,
Tricky words to follow: are, her, was, all, they, my
Our story next week: Goldilocks and the Three Bears
In Maths we have been using our awareness of counting when problem solving. The children have been working on consolidating number recognition when ordering numbers, and we have been encouraging them to be more independent. In Literacy the children are now attempting to write more when labelling pictures. They are using their knowledge of blending and segmenting to decode words and then use a sound mat to link letters and sounds when recording. The children drew their favourite part from the story of Little Red Riding Hood. Tomorrow we plan to make divas as part of learning about Divali.
Sounds taught so far: s, a, t, p, i, n, m, d, o, g, c, k, ck, e, u, r, h,  (Can you read or write any words using these sounds?)
Tricky words introduced: no, go, I
Story Next Week: The Little Red Hen
Welcome to our blog!
We are so impressed by how well the children have settled in. They are busy making new friends and learning ways to become independent learners. Our topic is called; 'Happily Ever After!" The last two weeks we have been reading and responding to the story of 'Cinderella'. This week we are focusing on 'The Three Little Pigs.' We have started our phonics programme (learning to read and write), in which the children are beginning to apply their knowledge of sounds. For example hearing the initial sounds in words. We started Maths by going over number recognition and formation, and have now moved onto 2D shapes.
Sounds taught so far: s,a,t,p,i,n,m
Story next week: The Three Little Pigs
What an amazing year! We are so SO proud, I know we have said it before, but we truly mean it. Each year the children we teach continue to inspire us and bring us smiles in their own ways.
All of us in the EYFS team are humbled by your kind words and generous gifts. Your words mean a lot to us all. Thank you for all your continued support.
Have an amazing summer and we know that some of us (staff included) have new adventures on the horizon. Good luck to you all.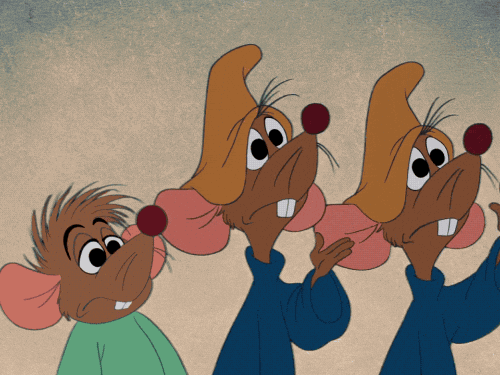 This week has been an eventful week, with the main event being transition day. We hope you have enjoyed reading the children's reports. We are all so pleased with the children's progress both as individuals and academically. Seeing them grow in many ways is such a wonderful privilege for us. The children spent yesterday in Year One with their new teachers in Aqua and Sky class. They had a 'whale of a time' and realised that 'sky's the limit'! Reading books will be collected in next week and we will send home a summer pack of ideas to support the children's learning over the holidays. Don't forget that there is also the 'reading challenge' held at your local libraries.
This week the children have been story writing in Literacy. During phonics we have been focusing on polysyllabic words and tricky words to give their spelling a push ready for year one. They have been using their problem solving skills in Maths. Last week we drew the outside of our local church and this today we got to visit inside. The children impressed us with their questioning skills and knowledge during our visit. In PE we have been completing races to get ready for sports day. The children also made space rockets ready to launch into journeys and adventures.
Dates for your Diary
21 Dec 2018 - End of Term