Have an egg-cellent break!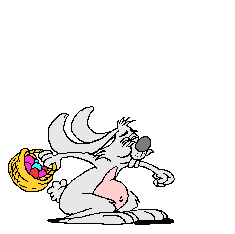 Happy Easter!
This week the children have listened to a story about a police officer. They then responded by writing a sentence about what the police force do for us in the community. In Maths the children have been; naming, hunting for, describing and sorting 3D shapes. Our PSED this week has been linked to National Autism Awareness Week. We have been talking about how it is OK and good to be different. We have been thinking about the Christian celebration of Easter during our Faith and Belief sessions. We thought about how we can learn from the Easter story and Easter symbols, i.e. looking at the meaning of the celebration.
During the Easter holidays we will send home some information on how you can continue to support your children's learning. As always reading is a priority, so we will send some tips and support for developing children's reading comprehension and fluency. We will also send home some activities or ideas that will support the children master basic numeracy skills.
Enjoy your break!
From us all in the EYFS team!
About Miss Novell
Subscribe
Subscribe to our e-mail newsletter to receive updates.
Dates for your Diary
17 May 2018 - SRE Information Meeting for Parents
28 May 2018 - Half Term
04 Jun 2018 - Inset Day
24 Jul 2018 - End of Term 1:30pm